The Leading Badge Manufacturer in Australia
For over 70 years, Lega Recognition Solutions has been one of the leading badge manufacturers in Australia.
We are experts in custom badges, metal stamped or cast badges, medallions, key rings, plaques and so much more!

Our focus is to ensure that our extensive experience and knowledge translates into quality one of a kind products.
Our in house graphic designer is here to assist in making your unique vision into a reality and the helpful staff will ensure that each customer has a hassle free, outstanding experience.
Our Vision
Our vision, or purpose, is to improve people's lives.
For our customers, this means we will offer you products that suit the purpose, is consistent with your brand and is of the quality you need. We will do this with an honest, straight forward manner. If we don't have the best product for you, we'll let you know.
For our team, this means your health, safety and wellbeing is our priority. You will be encouraged to learn and develop, to help others to learn and develop and to contribute to the running of the business.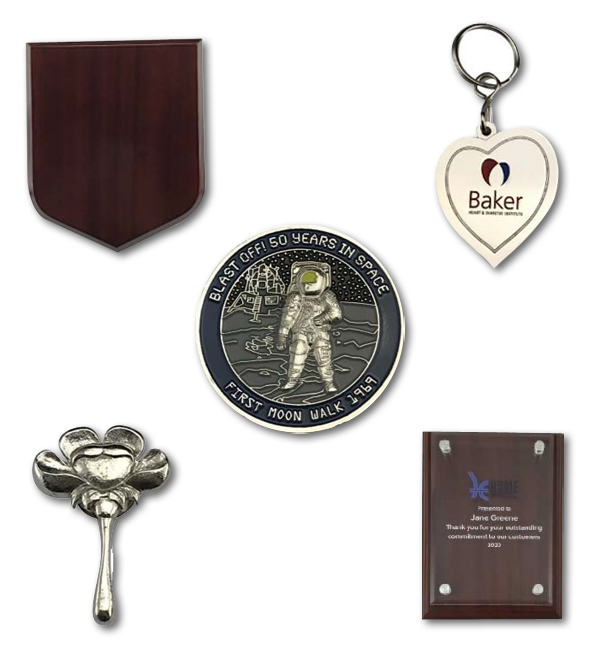 We also offer discounts to not for profit organisations
For enquiries, please visit our contact page or click the button to call us.